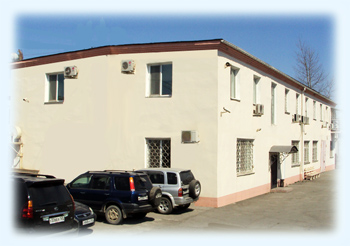 We believe that the only secret to success is honesty, conscientiousness, hard work, and determination. Our only goal is to supply quality, service, and dependability to our customers. If one does this, all the rest takes care of itself. Edelweiss, LLC. is the sole distributor of fishing collective "Kolhoz Krasniy truzenik" which is of such quality that it satisfies us, satisfies our customer, and satisfies our customer's customer. We obtain quality and variety wholesale frozen fish and seafood.
We believe a business cannot stand still. A business is both improving and growing, or it is deteriorating and falling behind. Edelweiss is constantly moving forward by dreaming, planning, experimenting, and building. Our eyes are always searching beyond the horizon, looking ahead for new and better ways to serve our customers. Edelweiss is the industry's one of top wholesalers of frozen fish and seafood in the Far East of Russia. If your interest is in quality frozen fish and seafood, we are confident you have found an ideal resource partner in Edelweiss. Our attentive Customer Service, and extensive offerings, individual approach makes Edelweiss the best and obvious choice as your frozen fish and seafood supplier. Please give us an opportunity to earn your business!

Edelweiss, LLC offers export/import assistance, on terms of agent contract. We assist importers/exporters with all the required paperwork and certificates, as well as organize shipping/receiveing and loading/unloading procedure.

Our values:


Quality

Our products are systematically inspected throughout the processing line. Our quality control inspectors are working in close collaboration with fishing vessels and processing plants to make sure quality is up to your standards. We can provide full inspection reports with digital photos.
Competitive prices
We are organized to provide the best product, packed under the best conditions in order to deliver to your door at the best market price.

Great Service
Friendly and convenient service in several languages. This is not an option offered by Edelvweiss, LLC. but a commitment... and it makes the difference.